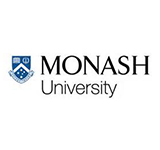 Monash University favorite: 504
Address:
Australia | Victoria | Melbourne

favorite
apply for it
Student Distribution
Local student:
International student:
Introduction
Monash University is a university based in Melbourne, Australia. It was founded in 1958 and is the second oldest university in the State of Victoria. Monash is a member of Australia's Group of Eight and the ASAIHL, and is the only Australian member of the influential M8 Alliance of Academic Health Centers, Universities and National Academies. Monash is one of two Australian universities to be ranked in the The École des Mines de Paris (Mines ParisTech) ranking on the basis of the number of alumni listed among CEOs in the 500 largest worldwide companies. Monash is in the Top 20% in teaching, Top 10% in international outlook, Top 20% in industry income and Top 10% in research in the world in 2016. Monash enrolls approximately 45,000 undergraduate and 17,000 graduate students, making it the university with the largest student body in Australia. It also has more applicants than any university in the state of Victoria.
QS World ranking
| 2018 | 2017 | 2016 | 2015 | 2014 | 2013 | 2012 | 2011 | 2010 |
| --- | --- | --- | --- | --- | --- | --- | --- | --- |
| - | - | - | - | - | - | - | - | - |
{{scores.count}} comments
Abstract
{{type}}
{{comment.account_id.displayname}}
{{comment.content}}
{{comment.create_at|date:'yyyy/MM/dd'}}

{{comment.like_accounts.length}}
find courses for you
degree level:
qualification type:
subject area: