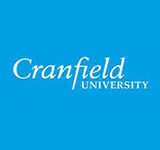 Cranfield University favorite: 500
Address:
United Kingdom | England | Cranfield

favorite
apply for it
Student Distribution
Local student:
International student:
Introduction
Cranfield University is a British postgraduate and research-based university specialising in science, engineering, technology and management.It contains two campuses; the main campus is at Cranfield, Bedfordshire, and the second is the Defence Academy of the United Kingdom at Shrivenham, southwest Oxfordshire. The main campus is unique in the United Kingdom for having an operational airport (Cranfield Airport) next to it. The airport facilities are used by Cranfield University's own aircraft in the course of aerospace teaching and research.
TIMES country ranking
| 2018 | 2017 | 2016 | 2015 | 2014 | 2013 | 2012 | 2011 | 2010 |
| --- | --- | --- | --- | --- | --- | --- | --- | --- |
| - | - | - | - | - | - | - | - | - |
QS World ranking
| 2018 | 2017 | 2016 | 2015 | 2014 | 2013 | 2012 | 2011 | 2010 |
| --- | --- | --- | --- | --- | --- | --- | --- | --- |
| - | - | - | - | - | - | - | - | - |
{{scores.count}} comments
Abstract
{{type}}
{{comment.account_id.displayname}}
{{comment.content}}
{{comment.create_at|date:'yyyy/MM/dd'}}

{{comment.like_accounts.length}}
find courses for you
degree level:
qualification type:
subject area: