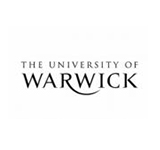 Warwick, University of favorite: 515
Address:
United Kingdom | England | Warwick

favorite
apply for it
Student Distribution
Local student:
International student:
Introduction
The establishment of the University of Warwick was given approval by the government in 1961 and received its Royal Charter of Incorporation in 1965.The University has 29 academic departments and over 50 research centres and institutes, in four Faculties: Arts, Medicine, Science and Social Sciences. The University hosts two HEFCE Centres for Excellence in Learning and Teaching (CETLs): CAPITAL and Reinvention. The new Medical School took its first students on an innovative 4-year accelerated postgraduate programme in September 2000. In summer 2004 the first 64 students graduated from the school. In October 2010 the combined intake of the Warwick Medical School was 403, making it one of the largest in the country. Since 2007 the University has been empowered to award its own medical degrees.
TIMES country ranking
| 2015 | 2014 | 2013 | 2012 | 2011 | 2010 | 2009 | 2008 | 2007 | 2006 |
| --- | --- | --- | --- | --- | --- | --- | --- | --- | --- |
| 8 | 10 | 8 | - | - | - | - | - | - | - |
QS World ranking
| 2015 | 2014 | 2013 | 2012 | 2011 | 2010 | 2009 | 2008 | 2007 | 2006 |
| --- | --- | --- | --- | --- | --- | --- | --- | --- | --- |
| 103 | - | - | - | - | - | - | - | - | - |
{{scores.count}} comments
Abstract
{{type}}
{{comment.account_id.displayname}}
{{comment.content}}
{{comment.create_at|date:'yyyy/MM/dd'}}

{{comment.like_accounts.length}}
find courses for you
degree level:
qualification type:
subject area: