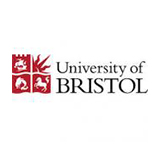 Bristol, University of favorite: 504
Address:
United Kingdom | England | Bristol

favorite
apply for it
Student Distribution
Local student:
International student:
Introduction
The University was founded in 1876 as University College, Bristol. It was the first higher education institution in England to admit women on an equal basis to men. Bristol has been named amongst the world's top 30 universities by the QS World University Rankings in 2012/2013. Current academics include 21 Fellows of the Academy of Medical Sciences, 13 Fellows of the British Academy, 13 Fellows of the Royal Academy of Engineering and 40 Fellows of the Royal Society.
TIMES country ranking
| 2015 | 2014 | 2013 | 2012 | 2011 | 2010 | 2009 | 2008 | 2007 | 2006 |
| --- | --- | --- | --- | --- | --- | --- | --- | --- | --- |
| 19 | 15 | 11 | - | - | - | - | - | - | - |
QS World ranking
| 2015 | 2014 | 2013 | 2012 | 2011 | 2010 | 2009 | 2008 | 2007 | 2006 |
| --- | --- | --- | --- | --- | --- | --- | --- | --- | --- |
| 74 | - | - | - | - | - | - | - | - | - |
{{scores.count}} comments
Abstract
{{type}}
{{comment.account_id.displayname}}
{{comment.content}}
{{comment.create_at|date:'yyyy/MM/dd'}}

{{comment.like_accounts.length}}
find courses for you
degree level:
qualification type:
subject area: