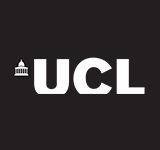 UCL - University College London favorite: 562
UCL - University College London
Address:
United Kingdom | England | London

favorite
apply for it
Student Distribution
Local student:
International student:
Introduction
University College London (UCL) is a public research university in London, England and a constituent college of the federal University of London. Established in 1826 as London University by founders inspired by the radical ideas of Jeremy Bentham, UCL was the first university institution established in London and the earliest in England to be entirely secular, to admit students regardless of their religion and to admit women on equal terms with men. UCL became one of the two founding colleges of the University of London in 1836 and has grown through mergers, including with the Institute of Neurology (in 1997), the Royal Free Hospital Medical School (in 1998), the Eastman Dental Institute (in 1999), the School of Slavonic and East European Studies (in 1999), the School of Pharmacy (in 2012) and the Institute of Education (in 2014). UCL has become the largest higher education institution in London and the largest postgraduate institution in the UK by enrollment and is regarded as one of the leading multidisciplinary research universities in the world.
TIMES country ranking
| 2015 | 2014 | 2013 | 2012 | 2011 | 2010 | 2009 | 2008 | 2007 | 2006 |
| --- | --- | --- | --- | --- | --- | --- | --- | --- | --- |
| 9 | 9 | 7 | - | - | - | - | - | - | - |
QS World ranking
| 2015 | 2014 | 2013 | 2012 | 2011 | 2010 | 2009 | 2008 | 2007 | 2006 |
| --- | --- | --- | --- | --- | --- | --- | --- | --- | --- |
| 22 | - | - | - | - | - | - | - | - | - |
{{scores.count}} comments
Abstract
{{type}}
{{comment.account_id.displayname}}
{{comment.content}}
{{comment.create_at|date:'yyyy/MM/dd'}}

{{comment.like_accounts.length}}
find courses for you
degree level:
qualification type:
subject area: